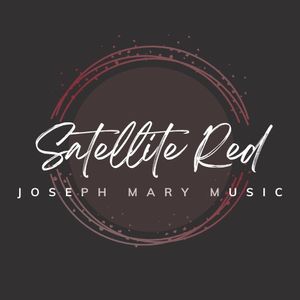 Our Story
Satellite Red is a release of harmonic saturated sound that is reflective of musical influences permanently imprinting our souls with inspiration.
My name is Joseph Carmen. You will sometimes hear me say "we" when talking about the music.  That is because I can not do this alone so "we" seems appropriate. My wife Mary has supported the music for years, along with my daughters and my son. But I am nothing without my Father in Heaven. His Spirit is my source, his Son my beacon. I walk in Him and we do everything together.
Our musical influences helped to shape the heavy vibe, the soulful clean vocals, and saturated guitars coupled with emotional angst and introspection as an alternative rock project should have. We see songs as moments in life, parables, or a time of worship. Some moments are victories, some failures or losses, and some expose evil or share something holy. Some songs are inspired by epochs, like our tune Amongst Millions inspired by the creation of Adam & Eve and Jesus who came to this world to save them... us.
The songs for this project were selected from years of musical ideas or riffs that have been living mostly in my head or stored on a hard drive, digital project, or a rough recording I saved. Some are old and some are new but none of these songs are completed or finalized. We want to change that with a finished EP.
For now… all the music was/will be performed and recorded at Joseph Mary Music. Though we have attempted to find other musicians to contribute, it looks like we will do this alone this time.
If this vision rings a bell in your soul and you want to contribute as a musician or producer please contact me at JosephMary@satred.com. I am still looking for band members and a producer but I can't wait anymore. So I am moving on to completion.
- Joseph